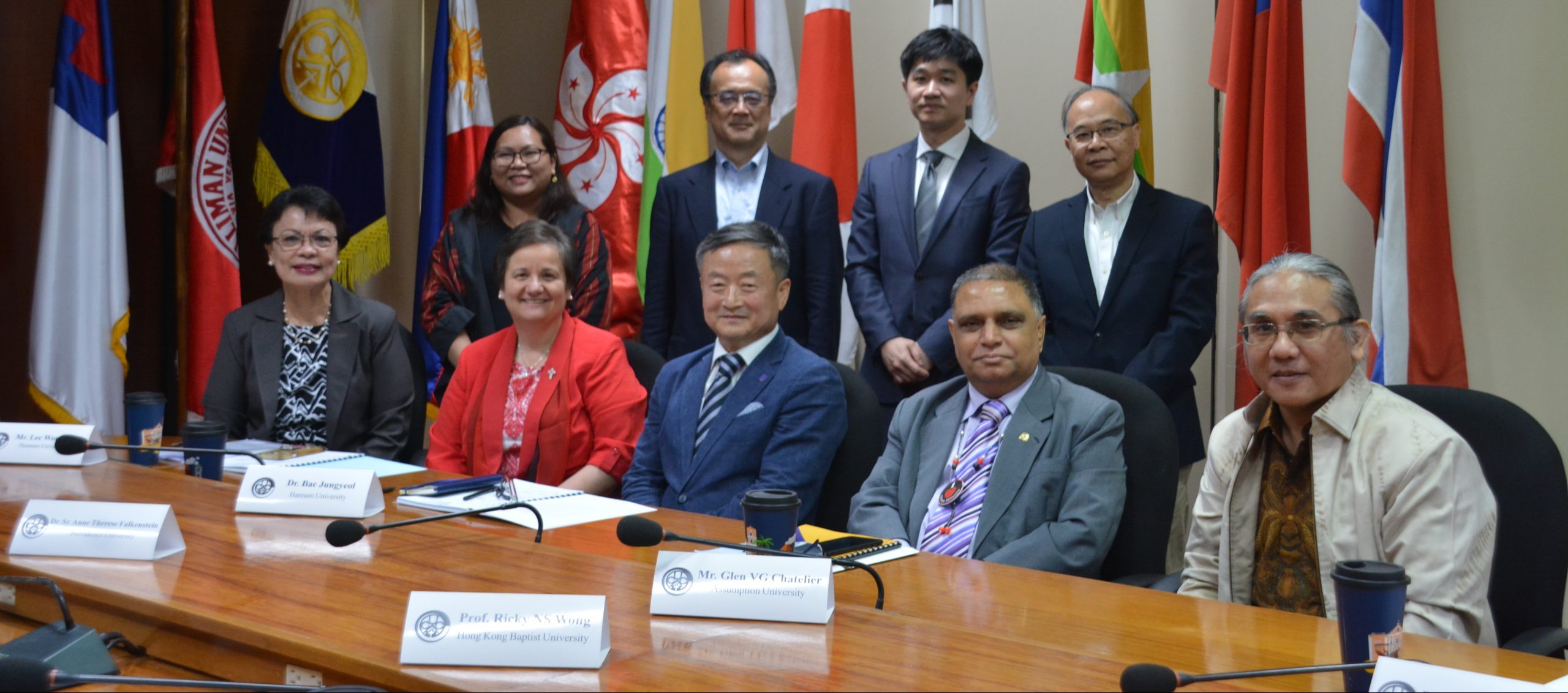 The Association of Christian Universities and College in Asia (ACUCA) is a community of Christian institutions of higher learning in Asia. It has a comprehensive mandate of bringing about a veritable community of Christian institutions in the region by working closely together to benefit each other as the societies in which they exist. The ACUCA Secretariat has been designed to be instrumental for creating the environmental prerequisites for active interaction and participation among the member-institutions to take place. In realizing this goal, there must be a continuing response to the changing conditions of Asian societies, a constant awareness of educational development in the region, and a resolute will to actualize the Christian witness even in academic pursuits. Through cooperation, mutual support, and encouragement, the Association endeavors to help the Christian universities and colleges in Asia to:
Develop and maintain their Christian character.
Enrich the quality of their educational programs and those of the other institutions of learning
Re-examine the relevance of their objectives and programs in relation to the needs of a changing society
Currently, ACUCA has 65 member institutions from 9 countries/regions of Asia, namely Hong Kong, India, Indonesia, Japan, Korea, Myanmar, the Philippines, Taiwan and Thailand. The ongoing activities that ACUCA supports include:
Student exchange program under its Student Mobility Scheme (SMS),
Faculty fellowship program under its Faculty Mobility Scheme (FMS),
Biennial conference which is usually held at the home country of the ACUCA President,
Student Camp which provides venue for student-participants from the 69 member-institutions of the association to come together and experience the richness of conversations concerning culture, environment, equality, faith and religion from the viewpoint of Christianity,
General Assembly which is a meeting of all member-institutions, and
Management Conference which is held once every two years.
The association is headed by its incumbent President, Dr. Kwang-Sup Lee who is also the current President of Hannam University of Daedeok-Gu Daejeon, Korea. For more details, contact the Secretariat at acuca.secretariat.hnu@gmail.com.
2019 ACUCA MANAGEMENT CONFERENCE
2019 ACUCA Management Conference and General Assembly Official Recap Video
Special thanks to Cyril Ortega and the Renaissance Youth Leaders Forum for making this awesome recap video possible.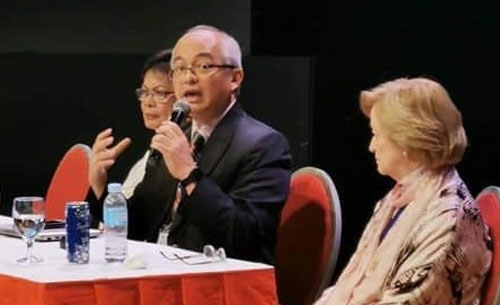 ACUCA holds 2019 management conference
The Association of Christian Universities and Colleges in Asia (ACUCA) held the 2019 ACUCA Management Conference on November 6-8, 2019 at Silliman University, Philippines
UPCOMING EVENTS
ExCo meeting – June 22, 2020

2020 Biennial Conference – Postponed indefinitely

2020 Student Camp – Postponed indefinitely
UPCOMING DEADLINES
SMS Nominations for Spring 2021 (Deadline: August 15, 2020)
SMS Nominations for Fall 2021 (Deadline: March 15, 2021)
FMS Applications (FMS Nominations – until August 31, 2020 (limited slots) for Spring 2021)