Please scan the QR code for registration or you may click the Zoom meeting registration link: https://bit.ly/3ntxhFV
CONCEPT NOTE
As part of the 45th anniversary celebration, the Association of Christian Universities and Colleges in Asia (ACUCA) will hold a management conference on 2-3 December 2021 with Silliman University, Philippines as the host institution.
Participating colleges and universities have identified key characteristics of preferred futures as Christian institutions of higher learning during the July 2021 joint consultation of the Association of Christian Universities and Colleges in Asia (ACUCA), Silliman University (SU), and the United Board for Christian Higher Education in Asia (UB). The said consultation has also provided a venue for the participating institutions to identify some strategies towards preferred futures.
This 2-day management conference will be picking-up and translating the identified key characteristics and viable strategies into complementary actions.
Theme
The conference theme is "Journeying Towards Preferred Futures at Christian Higher Education Institutions." It is a call for every member institution of higher learning to undertake innovative learning strategies and research; and to strengthen ties and partnerships through shared resources and expertise, collaborative research undertakings, and creative teaching pedagogies, among others. The 2-day conference will attempt to navigate through paths leading to preferred futures. The paths taken by each member institution may be unique and different, but collectively leads to a common destination, i.e., providing students with quality education.
At the heart of Christian higher education is the passion for academic leaders to:
nurture students that imbibe Christian values,
mold students to trailblaze in their respective fields
raise students who are engaged members of society dedicated to selfless service; and
develop students as caring agents of the environment.
Objectives
The management conference aims to enable participants to [1] learn from each other the strategies undertaken towards their preferred futures, and [2] increase tie-ups, meaningful connections and collaboration among member Christian institutions of higher learning in Asia.
KEYNOTE SPEAKER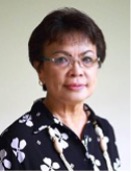 DR. BETTY CERNOL MCCANN
President, Silliman University
PHILIPPINES
Dr. Betty Cernol-McCann assumed the presidency of Silliman University on 1 June 2018, as the university's thirteenth and first woman president.
She spent the better part of her academic career at Silliman University in the years 1972 – 2002, actively engaged in teaching and training, research, community engagement, and administrative work. A registered psychologist and a certified specialist in social psychology. Professional bodies have accorded her national recognition as an Outstanding Psychologist and for her Outstanding Contribution to Women's Studies in the Philippines.
She joined the United Board for Christian Higher Education in Asia in 2002, and  served as  its  vice president  for  programs  in  2007 until her  optional  retirement  in 2013.
---
PANEL OF REACTORS


DR. ANGELA WAI CHING WONG
Vice President for Programs
United Board for Christian Higher Education in Asia
HONG KONG
Dr. Wai Ching Wong lives and grew up in Hong Kong and received her doctorate from the University of Chicago. She was a long-time faculty member of The Chinese University of Hong Kong, serving the Department of Cultural and Religious Studies, and headed the Graduate Divisions of Cultural Studies and Gender Studies, the Gender Research Centre, and many academic programs. Ecumenically committed, she was a member of the board of trustees of the United Board  (2002-2012) and the Presidium of Christian Conference of Asia (2000-2005); the chairperson (1995-1999) and regional secretary (1993-1995) of the World Student Christian Federation; and co-moderator of the Congress of Asian Theologians (2000-2004). As an academic, she has published widely in Chinese and English on topics of religion, gender, and culture in Asia.


AMB. LAURA Q. DEL ROSARIO
President, Miriam College
PHILIPPINES
Ambassador Laura Quiambao-del Rosario is the 9th President of Miriam College. She is a distinguished career diplomat with an outstanding track record of 37 years in the Philippine Foreign Service, culminating in her appointment as Undersecretary of the Department of Foreign Affairs. She served in various capacities in Philippine Embassies abroad, including Vienna, Singapore, and Washington, D.C., her last appointment being as Philippine Ambassador to India and Vietnam.  Upon retirement, she was awarded the Presidential Medal of Merit.


DR. FR. ABRAHAM VETTIYANKAL MANI
President, Christ University
INDIA
Dr. Fr. Abraham  Vettiyankal Mani  has  been  in the academe  for  30 years. An accomplished scholar who has significant publications and figures on the Editorial Board of reputable journals. He  has  extensive leadership and administrative experience, having  served as principal  of Christ  Junior  College, as  well as  finance officer, vice principal, Director, Center for Research, and  pro-vice chancellor  of Christ  University. He assumed office as  vice chancellor  of Christ University  in  March 2019.


DR. IR. HENRY FERIADI
Rector, Duta Wacana Christian University
INDONESIA
Dr. Ir. Henry Feriadi, is a Rector of Duta Wacana Christian University, Yogyakarta. He obtained his Master and Doctoral Degrees from National University of Singapore. His academic positions include, Vice Dean and Dean for Academic Affairs, Faculty of Engineering, Vice Rector for Partnerships and Institutional Development. He is a professional registered Architect for the residential housing, schools, campuses, churches, and commercial projects
His main research interest is architecture and actively write some articles about sustainable development such as Comparative Study of the Impacts and Best Practices of Green Building Rating Systems in Asia (2018) and Present and Future Challenges in Urban Resiliency and Sustainability of the Cities in Southeast Asia (2017).
PRESENTERS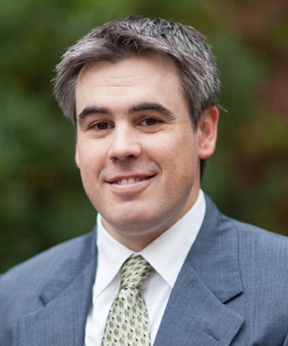 DR. COLE CARNESECCA
Assistant Professor, Chung Yuan Christian University
TAIWAN
Title: "Turning Principles into Practices: Holistic Learning and Christian Counseling".
Dr. Cole Carnesecca has a BA degree from Yale University, Master of Arts and PhD degrees from University of Notre Dame. He is an Assistant Professor in the Graduate School of Religion and Chaplain responsible for the foreign students' fellowship. He teaches Philosophy of Religion and has taught courses in sociology, anthropology, and religion at Zhejiang University and Bethel College (Indiana). He also has over ten years of experience in campus and youth ministry.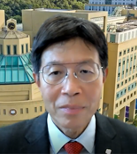 DR. ALBERT CHAU
Vice President for Teaching and Learning
Hong Kong Baptist University
HONG KONG
Title: "New Direction in Undergraduate Education in the Digital Era: Best Student Experience"
Dr. Albert Chau is Vice-President (Teaching and Learning) (2016-now). He is responsible for the University's teaching and learning to achieve best student experience and for the nurturing of caring, creative and ethical global citizens. He leads the development of curriculum and academic programmes, quality assurance, diverse pedagogies such as experiential and virtual learning, student recruitment and placement, and globalization of teaching and learning. Dr. Chau received his BSc in Industrial Engineering and Postgraduate Certificate in Psychology at The University of Hong Kong (HKU), and MSc and PhD in psychology at the University of Wisconsin, Madison, USA.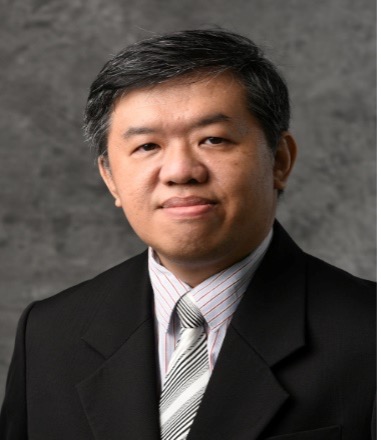 DR. IWAN SETYAWAN
Deputy Rector for Academic Affairs
Satya Wacana Christian University
INDONESIA
Title: "Whole Person Education at UKSW: History and Current Practices"
Dr. Iwan Setyawan (BSc and MSc Bandung Institute of Technology, PhD Delft University of Technology) is an Associate Professor in Electrical Engineering and Deputy Rector for Academic Affairs at Satya Wacana Christian University. His research interest is primarily in digital image and video processing. Currently, he is responsible for coordinating the work to strengthen the implementation of whole person education curriculum at the university.