One of Parahyangan Catholic University's language instructors, Kristining Seva, S.S., M.Pd from Career Development Center, has participated in "International Seminar on Internationalization, Innovation, and Sustainable Development" hosted by Lille Catholic University, France, under the Erasmus + framework. From 19th to 23rd March, 40 participants from 15 different countries gathered in Lille.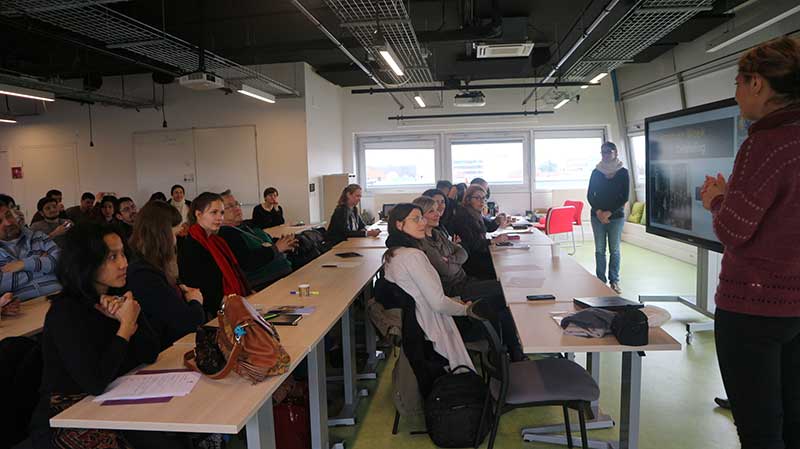 Organized around the themes of innovation, sustainable development and internationalization, this seminar enabled the participants to (i) Discover the major multidisciplinary projects of our university in sustainable development and innovation, including some site visits on our campus and in the surrounding area, (ii) Exchange on best practices, explored through talks and workshops on topics such as local culture and intercultural communications (iii) Discuss interactions between our university and local authorities, companies, and society.
Talks on the subject "From International to Intercultural: Promoting Cultural Competencies throughout the University" and various discussions have led to the further exchange of good practices on internationalization.
Proudly, UNPAR along with Sophia University (Japan) and Tbilisi State University (Georgia) were given the opportunity to present on how respective universities introduce culture, habit, and local language for incoming foreign students. This was the most engaging session because audiences were very interactive and there were many examples of local cultural practices that was shared as it is the presenter's based practice in their home universities.
The discussion was somehow led into a specific interest how the intercultural based practices could be more elaborated in the next seminar which perhaps could be held in Asian university with purposes to see more perspective related to the Internationalization in University.