Silliman University (SU) opens its 119th Founders Day with Dr. Betty Cernol McCannSU President, as speaker during the SU Church Sunday service, August 9, 2020, marking the opening of the celebration.
In her message, Dr. McCann said "Invoking God's guidance and wisdom, we take courage to avoid the path towards panic and fear that can lead us to inaction, to a sense of powerlessness and hopelessness."
The SU president added that "Instead, following God's leading we take the road towards informed decision making, banking on factual information and pooling together human resources to stay on course, to be adequate in our response, to think beyond the crisis we now face, and to imagine what higher education would be like ? how Silliman University should position itself as we are catapulted into a 21st century learning environment that, whether we like it or not, is now heavily leaning on the internet world and digital technology."
With the theme "Hope Arising from the Solid Rock," this year's celebration, scheduled from August 9-31, 2020, the University outlined virtual activities that would maintain the "Silliman Spirit" despite the Covid-19 pandemic. "The FD (Founders Day) celebration this month will be part of the new students' orientation to the life and works of this great university that has withstood the test of time for 119 years," Dr. McCann said.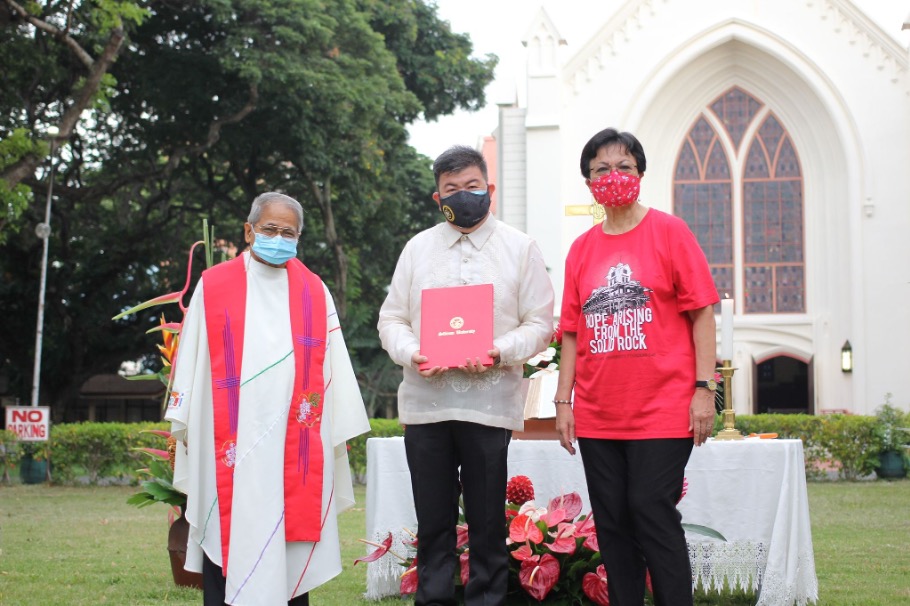 She assures everyone that "the FD activities this year continue to feature the Sunrise Service, Sunday Worship Service, culture and the arts, Outstanding Sillimanian Awards, Parada Sillimaniana, church workers conference, and many more. Being online, the activities will not just be confined here on campus. As in the online ministry of the SU Church since March, the transmission of the Silliman Spirit anchored on the teachings of Jesus Christ will be global with participation of many alumni and friends in various parts of the world."
"Like the pandemic, our events will become 'contagious' and 'infectious'. But unlike the COVID-19, our celebration will be awesome and inspiring, life enhancing and life giving," Dr. McCann concluded. (Source: SU Office of Information and Publications)