Around 1,700 new students attend the orientation session entitled, Welcome, Grateful Generation 2022! WGG 2022), which takes place on the Petra Christian University campus from July 25 to August 2, 2022, after being held online for the previous two years due to the global pandemic. "Congratulations! You have started another chapter of your life at Petra Christian University. Let's grow together and reach our best potential to be the leader in each of our roles to be impactful to the betterment of the society and be a global socioleader.", says Rector Djwantoro Hardjito.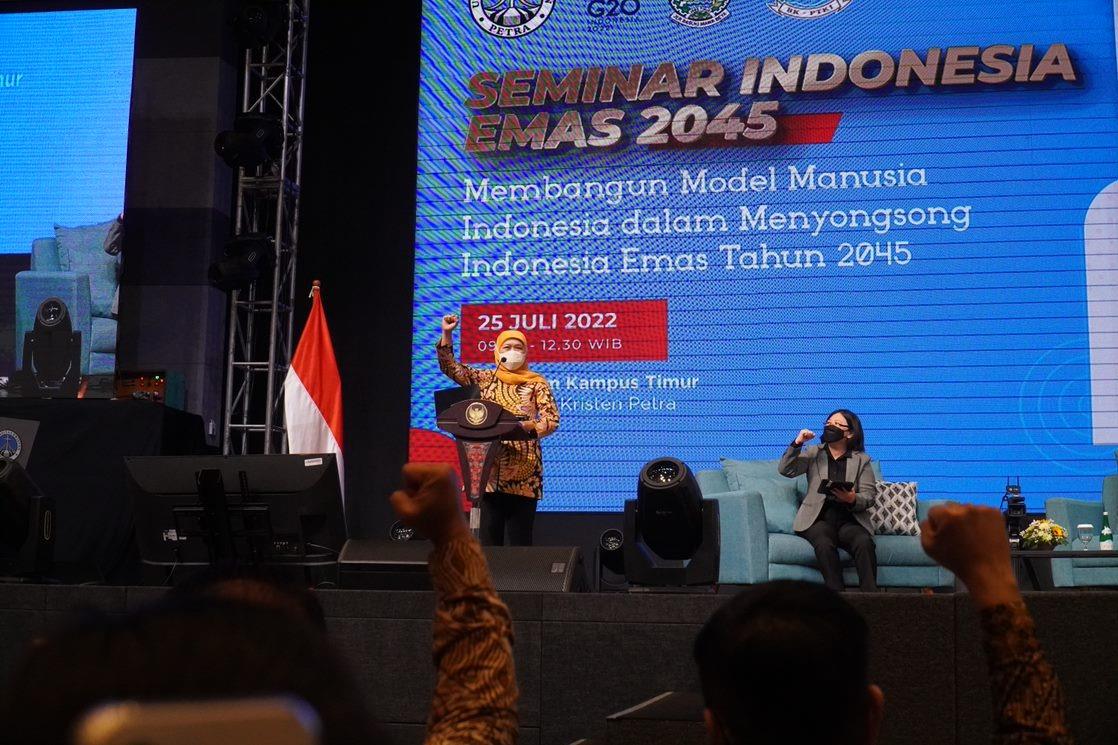 For a week, new students from all 5 faculties in Petra Christian University will join a lot of fun activities such as career tests and consultation, a festival, a campus tour, a meeting of the faculties, and an alumni talk show. On the first day, the Governor of East Java Province, Ms. Khofifah Indar Parawansa, opens WGG 2022 as the speaker for Indonesia's Golden Era 2045 seminar along with Mr. Djwantoro Hardjito, Rector of Petra Christian University, and Mr. Maruarar Sirait, Indonesia's youngster figure. The topic of this year's seminar is "Developing Indonesian Youngsters to Welcome Indonesia's Golden Era in the Year 2045" and it gives some eye-opening insight for the new students on how to grow into both successful persons and successful leaders in their own field. Moreover, the speakers also share their insight about the future of Indonesia on its way to its 100 years of independence in 2045.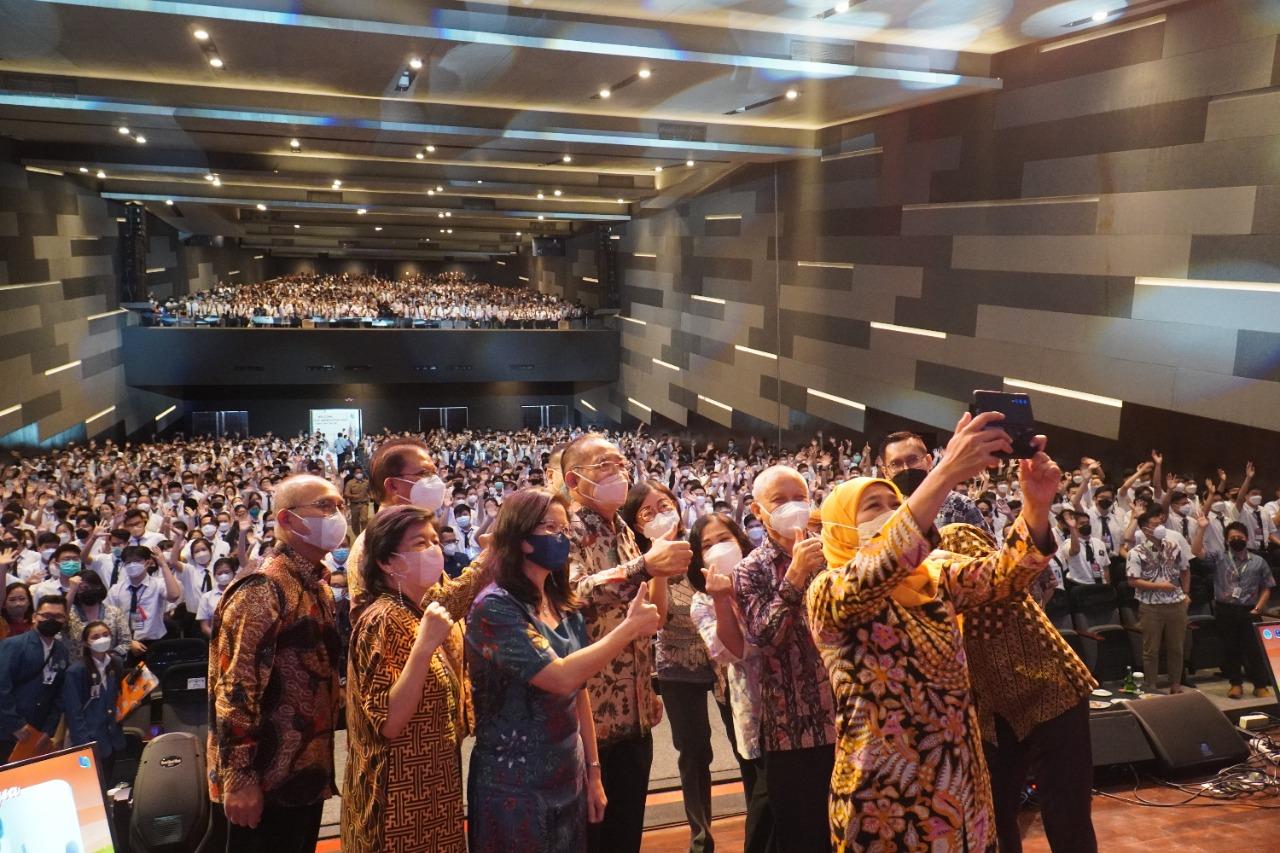 "We hope that the new students know how to be a leader for their nation and country while enjoying their education process at Petra Christian University.", says Mr. Maruarar Sirait. While Ms. Governor Khofifah says that welcoming Indonesia's Golden
Era in the year 2045 requires dedication and devotion from many societal layers of the Indonesian society. Furthermore, she says "Let's prepare ourselves to be a global social leader. It is a big, honorable mission to devote ourselves to the world, and the leadership skill itself is direly needed in Indonesia on its way to aim for the industry 6.0".
The WGG 2022 itself takes the theme of "Unlock Your True Self" where all Petra Christian University's lecturers and staff welcome the new students with vigor and kindness in order for the new students to reach their highest potential while studying at Petra Christian University. By joining WGG 2022, hopefully, the new students will take the chance to reflect on who they really are and what they can do as they study to be the best version of themselves.