The Executive Committee (ExCo) of the Association of Christian Universities and Colleges in Asia (ACUCA) met in person for the first time since the COVID-19 pandemic. The meeting was held at Chung Yuan Christian University (CYCU) in Taoyuan City, Taiwan last July 6 and 7, 2023.
The ExCo members were hosted by Chung Yuan Christian University and were welcomed by CYCU Vice-President Dr. Ying-Yi Hong, on behalf of CYCU President In-Ming Lee. The meeting was formally opened by ACUCA President Prof. Kwang-sup Lee, expressing his gratitude towards those in attendance for their unwavering support for the association. The two-day meeting kicked off with a report from Hong Kong Baptist University, the ACUCA permanent Treasurer, represented by Rev. Hung Tse, wherein the detailed current state of ACUCA's finances and other matters vital to its operations which serve institutions and communities across nine Asian countries. This was followed by the report of the Secretariat, presented by the Secretary-General, Prof. Kitai Kim, which highlighted the application of two (2) new members, namely, Ferris University in Japan and Women's Christian College in India, which the ExCo approved and warmly welcomed. In addition, the current progress of ACUCA's most recent flagship program, the Micro Degree Program (MDP), particularly detailing its successful pilot year with hundreds of enrolled learners and faculty members participating. Finally, the 2023 Summer Term commences on the 24th of July this month.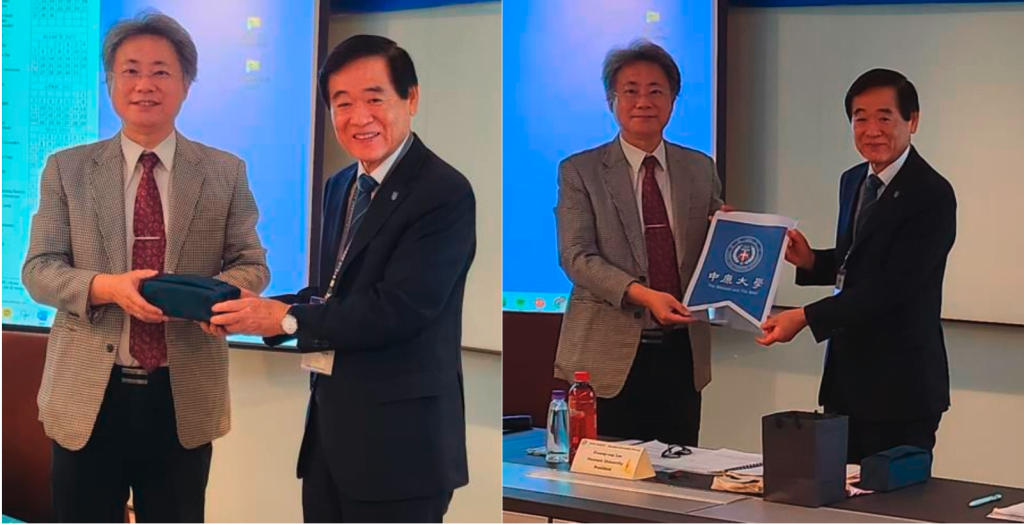 ACUCA continues to be grateful to the United Board for its trust and confidence in the association as it continues to evolve and thus, implement new programs and projects that benefit its members and their respective greater communities. Also part of ACUCA's continued growth, the ExCo commissioned a team led by retired Judge Benjamin Turgano, Board Member for the Philippines, in crafting a Revised Constitution and By-Laws set to be ratified by the General Assembly in its meeting in October of this year. The revised constitution would usher in a new era of a stronger and more future-proofed ACUCA.
Finally, the ExCo discussed matters pertaining to the General Assembly (GA) and Management Conference, the biggest gathering of the representatives of all ACUCA member institutions. This series of meetings, discussions, and lectures are set to take place in October of this year at Hannam University in South Korea. The ExCo approved the theme: Innovation and Spirituality: Trajectories for Christian Higher Education in Asia which seeks to explore the intersections of innovation and spirituality in Christian Higher Education in Asia, as well as the role Christian HEIs could play in catalyzing innovations by developing sustainable and innovative programs that are grounded in Christian values. The ExCo Meeting was attended by ACUCA President Prof. Kwang-sup Lee, Doshisha University Prof. Katsunobu Kihara, officer designate for Japan, serving as ACUCA Vice-President and assisted by Doshisha VP for Global Affairs Prof. Shigeyuki Atarashi, International Affairs Office personnel, Yuko Shimomura and Ikuko Sugiwaka. Also present was HKBU Chaplain and officer designate Rev. Hung Tse, ACUCA Secretary-General Prof. Kitai Kim, and Members of the Board, including Lady Doak representative Asst. Prof. Hannah Sophiah Samuel for India, Atma Jaya Catholic University Vice Rector Dr. Yohanes Eko Prasetyanto for Indonesia, Christian University of Thailand President Asst. Prof. Dr. Suluck Pattarathammas for Thailand, Chung Yuan Christian University officer designate Prof. Ta Chin Wei for Taiwan, and Wesleyan University – Philippines Judge Benjamin Turgano for the Philippines, accompanied by International Linkages Focal Person April Macan and staffers Prince Rhomel V. Pillagara and Christian Jan Robert S. Fausto. This is the first ExCo meeting held in person as previous meetings were held online due to travel and safety restrictions brought about by the COVID-19 Pandemic. This meeting sends a message of hope as the world slowly but surely, by the Grace of God, recovers from the pandemic.