The spirit of joy continues to be echoed by Soegijapranata Catholic University (SCU) or Unika Soegijapranata. Creating a pleasant campus environment is a form of SCU's commitment to serving its students.
The Chancellor of SCU, Dr Ferdinandus Hindiarto, assessed that welcoming new students was a good start in introducing a culture of joy at his institution. Especially with the abandonment of the culture of "violence" in the implementation of Study Orientation and Campus Introduction (OSPEK). "We have started to abandon the "gojlokan" model for quite a long time, and now we have a new joyful culture. "Let's start the joy," said Dr Ferdinand.
Diving into the world of lectures itself is a turning point for prospective students. Dr Ferdinandus interprets this as a challenge for his institution in encouraging the rapid adaptation of new students to the world of college.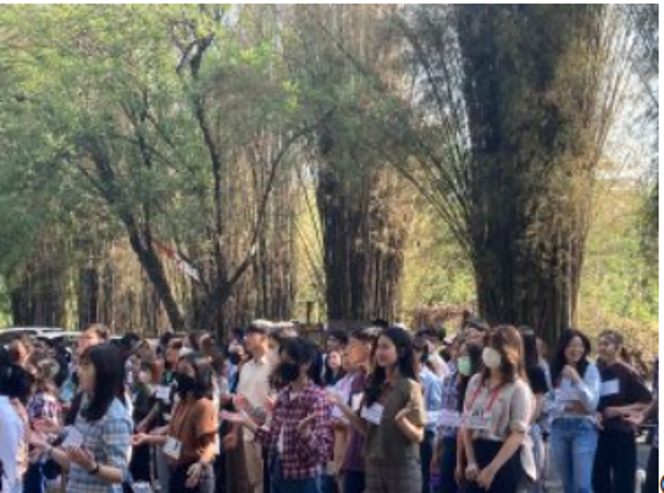 Creating adaptive and innovative students is SCU's main point in implementing the 2023 New Student Integrated Provisioning (PTMB) which was held at SCU Campus 1, Bendan (29/8). "We want to encourage new students to learn to adapt quickly from school to college," said Dr Ferdinand. He assessed the importance of new students' adaptability in facing different learning situations and environments.
He also invited new students to always be innovative. "Solve the problems they face by looking for other alternatives," he stressed.
By introducing the Soegijapranata Learning Model learning system , SCU is also preparing new students for lectures which will start next Monday (4/9). An Introduction to University Bodies and Institutions session was also given to students to improve their adaptability, especially in approaching lecturers and educational staff (tendik). SCU also presented material on the work theme "Innovative Adaptive" and introduced the history of SCU hymns and marches to new students.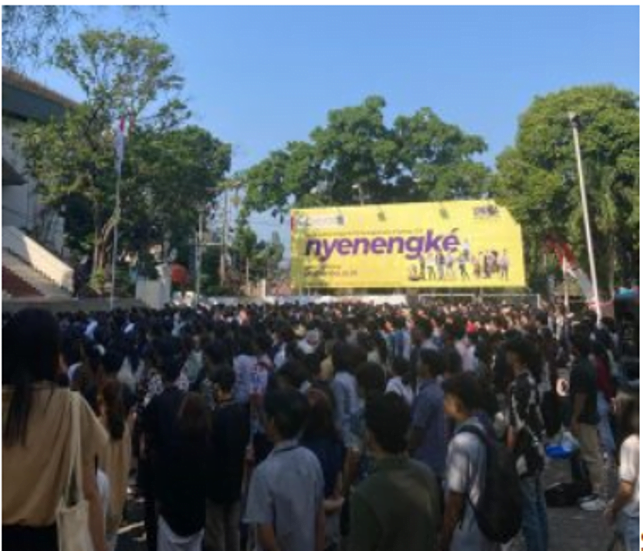 SCU fully supports student involvement of up to 75% in PTMB compared to lecturers and students who are only 25%. " Hoi Aristoi , how do students process and when they leave they have the competence of a leader," said Dr. Siswanto, Head of the SCU Student and Alumni Development Institute (LPMA), as well as Chair of the 2023 PTMB Committee.
"As the university leader, I am grateful because SCU still has great trust from people throughout Indonesia," said Dr Ferdinand. Given the increase in the number of new SCU students by more than 10% compared to last year. Lampung, Medan, Wamena, to Central Kalimantan are some of the origins of new students who will carry out PTMB 2023 for the next 5 days. Psychology, Communication Studies, and Medicine are some of the favorite study programs for new SCU students this year. "We will continue to improve so that the improvement is good," he stressed. [SCU/Hil Public Relations]