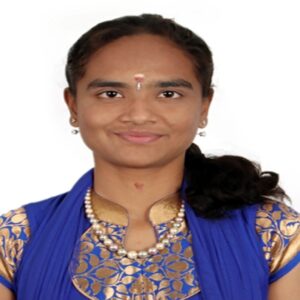 Sesha Nivedhitha Manoharan
Lady Doak College Madurai, Tamil Nadu, India
October 1, 2020
The ladder of success is best climbed by stepping on the rungs of opportunity. -Ayn Rand
Among 4,500 students in my college, the wonderful opportunity to relish the joy of exploring world through an exchange program at Hong Kong Baptist University (HKBU) was granted to me and I hope I used it to my fullest. I went to Hong Kong for my fifth semester (Fall Semester). My expected duration of stay was from the last week of August 2019 to the last week of December 2019. I started my journey to Hong Kong on 27 August 2019. After a long flight journey, the HKBU arranged transport facilities for all the exchange students arriving at the Hong Kong airport to reach the university. Though I was initially homesick, I adapted myself to this new way of life, which was a crucial experience for me. There was a special orientation for all the exchange students for three days which included a detailed orientation about the various clubs, library and different amenities on campus, a welcome lunch, a campus tour, and a Hong Kong tour.
Though Chemistry was my major subject in my home university, I decided to improve my volleyball skills and dancing styles too. Hence I took three chemistry courses, a volleyball-cum-basketball course and a jazz dance course. I loved all the classes and the teachers. They took special care of me as I was the only exchange student in four out of the five courses I chose. In events like the International Fest organized by the International Office at HKBU, my Nepali and Indian friends took a huge part. Together, we organized a stall in the fest where we served the visitors with our kind of spicy, rich and flavourful food. I got to taste other cuisines like German, Indonesian and Korean too, which was quite amazing. When I took part in a hall activity where they took us to Tai O fishing village, it showed the other side of Hong Kong as people there lived such simple and peaceful lives. I really enjoyed the cool breeze in the seashore and the sea food served there in small restaurants. We even went for a boat ride to see the other side of the shore.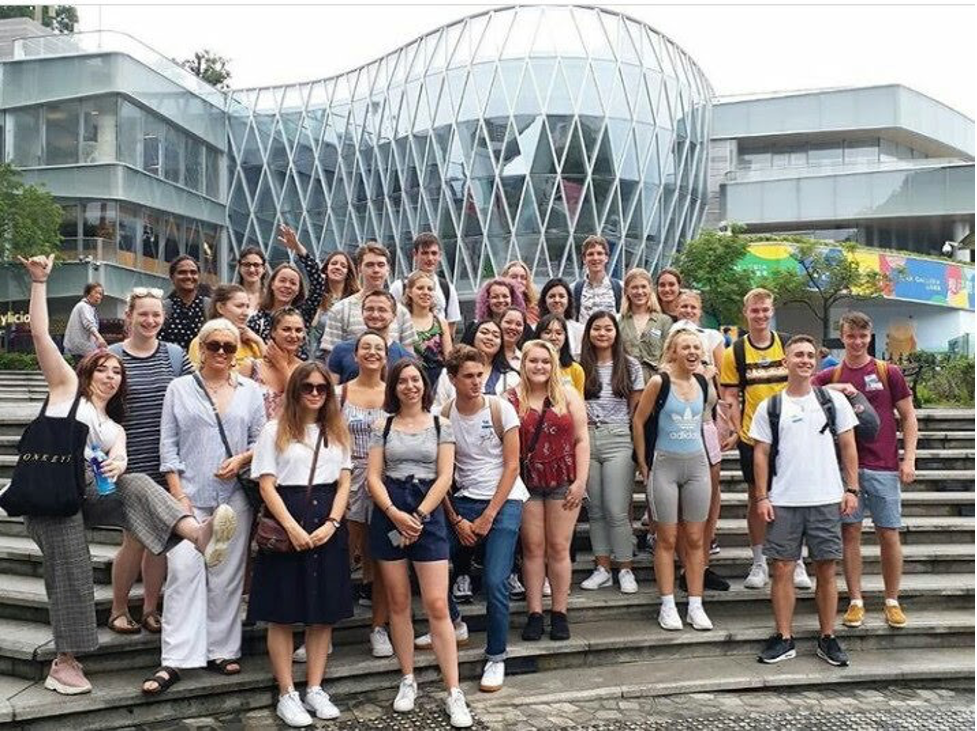 I'm so glad that I met people from different countries and learnt different cultures. Though I'm also from an Asian country, I realized that people and cultures are so different from the people and the culture in my country. It was very challenging to survive in a non-English speaking country. But I always had help from local friends who were so solicitous. This also made me more independent.
The duration of my stay was cut short to three months instead of four months due to the severe protests happening there. The classes and tests were switched to online mode so that I was able to complete the courses from my home country itself. I'm really proud and glad that I was a part of the history of Hong Kong. I managed to survive there for three months though the whole country was in threat which helped me to develop flexibility, the ability to reach my goals, focus and succeed through challenging times.
I wish to show my gratitude to ACUCA for supporting me financially and letting me get exposure to a totally different kind of life. I thank the International Offices at my home institution as well as at the host institution for being there during my tough times in Hong Kong. And I'm really grateful for each and everyone who stood behind me throughout my stay in Hong Kong.
---
Note from the Secretariat: Sesha Nivedhitha Manoharan, a Chemistry student from Lady Doak College, India was an ACUCA exchange student during the 2019 Fall Semester. Our thanks to Hong Kong Baptist University of Hong Kong for graciously hosting our exchange student.