2022 ACUCA Student Camp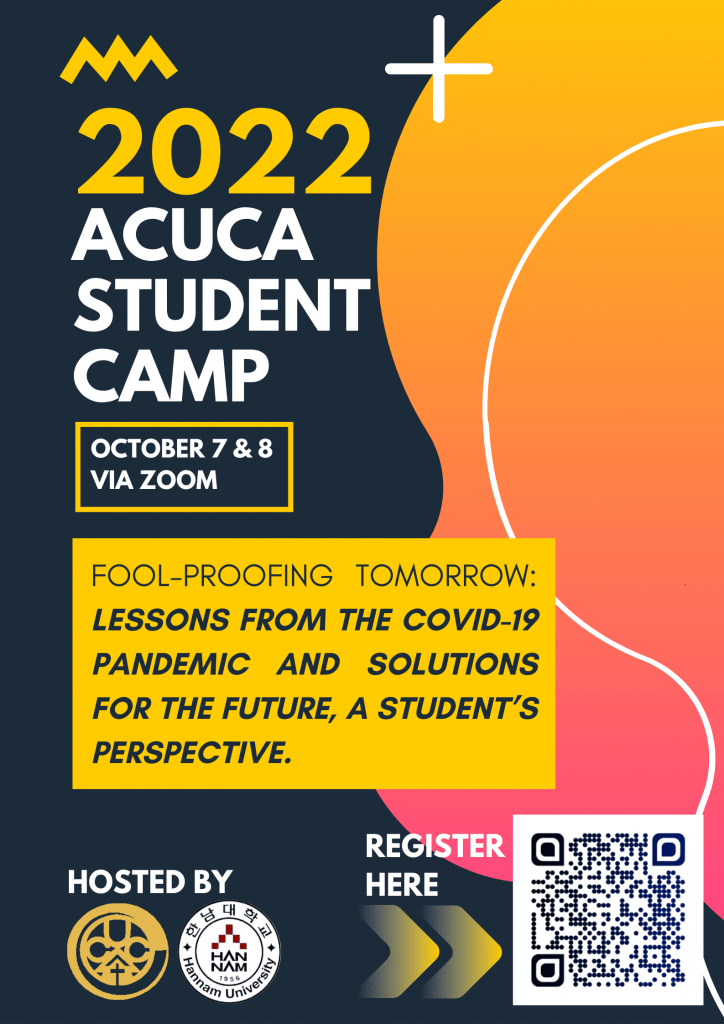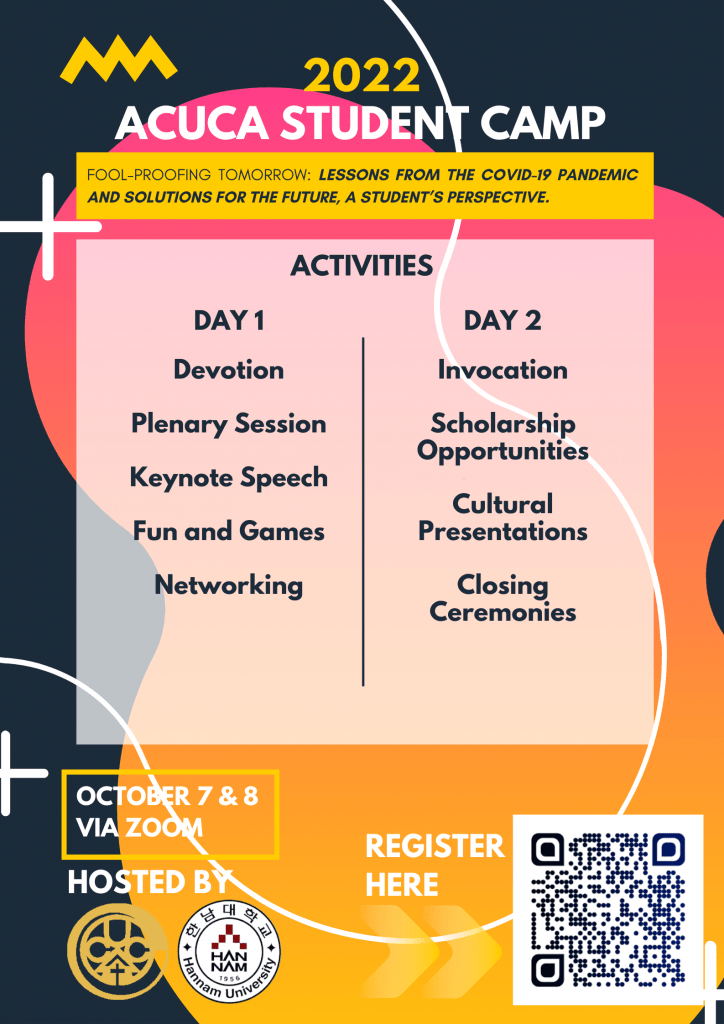 ---
2018 ACUCA Student Camp
The 2018 ACUCA Student Camp will be held at Christian University of Thailand, Nakhon Pathom, Thailand on October 10 – 14, 2018. The theme of the conference will be "The Internet's Impact on Identity and Character Development of Students in Asian Christian Higher Education: Issues and Solutions".
---
2016 ACUCA Student Camp
The 2016 ACUCA Student Camp was held on the 22nd to 26th of August 2016 at Parahyangan Catholic University, Bandung, Indonesia. The theme for the student camp was "Local Spiritualities and Everydayness: Promoting Religious Conversation in Christian Higher Education".
During the camp the students had an opportunity to reflect on and to develop their sensitivity to the local spiritualities and everydayness in their socio-cultural contexts. Students came together to share and to experience the richness of conversations concerning religiosity of the different parts of Asia from the viewpoint of Christianity, as well as to be involved in various activities including exposures, visits, prayer services, and presentations.
---
2014 ACUCA Student Camp
"Values Education: Re-discovering our Values to build a better You and build a better World." (11-15 August 2014, Fu Jen Catholic University, Taipei, Taiwan)
ACUCA successfully completed its Student Camp held at Fu Jen Catholic University from 11-15 of August 2014.
Participants comprised of 101 students from 8 countries (Japan, Korea, Hongkong, Taiwan, Philippines, Indonesia, Thailand and India). 71 came from different universities. 30 student volunteers from the host university were at the same time participants. The largest delegation were from Japan (18 students), Taiwan (17) and Indonesia (16).
The theme for this year's camp was "Values Education: Re-discovering our Values to build a better you and build a better World." The students came together to review their own personal values, the values of their culture and the values of their faith; reflect on the how they live their values as students in a rapid changing world and to rediscover that living out the good values in one's life will contribute to build a better world.
A special feature of the camp was the invitation for participants to write an article about the theme. On the third day, during a workshop on re-examining values in fast changing society, a dynamic approach was used by the student volunteers to enable the participants to have a voice and make a choice. Based on the feedback and reflection of the delegates, they found the activity thought provoking and challenging. They also remembered the impact of the sharing circle on the second day when they were asked to "empty themselves" of their cellphones, which they value most.
Files Download:
1. Report PDF
2. Pictures PDF