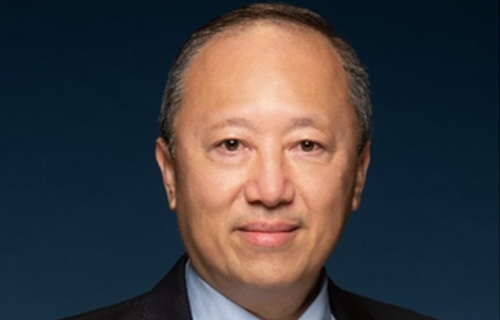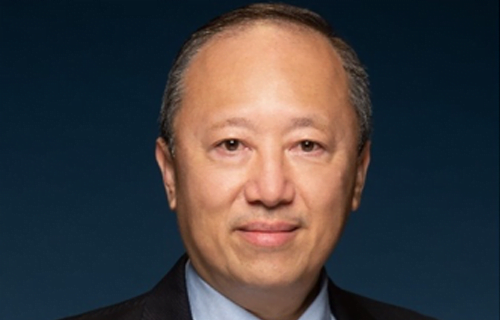 Reverend Hung Tse
Chaplain
Hong Kong Baptist University
Hong Kong
August 12, 2022
Speaking from my heart as chaplain of the University, I would like to share with you the amazing work of the Lord and His abundant blessings bestowed upon the character-building and campus caring ministries at Hong Kong Baptist University.
Hong Kong Baptist University is committed to academic excellence in teaching, research and service, and to the development of the whole person in all these endeavors built upon the heritage of Christian higher education. With this mission and vision of the founding fathers of the University, the Chaplain's Office is commissioned to demonstrate God's love and to witness the grace of salvation through faith in Jesus Christ, and provide well-developed holistic caring programs and activities that seek to serve the students, faculty, staff, and alumni in University. The slogan "Cultivating lives, nurturing new generations" is always a core value of all ministry programs organized through the Chaplain's Office.
During the past three years, I witnessed that our students went through quite a special period of ups and down in life experiences surrounded by changing social environment, such as social unrest, the outbreak of the COVID pandemic, economic downturn, uncertain future, and pro-longed quarantine, that inevitably caused disruption to the normal life as a result.
All of these unexpected incidents, either of nature or man-made tumult around us in the past three years could have caused a substantial negative impact on our students' emotional health, causing anxiety, depression, acute stress, and post-traumatic stress disorder as well as other induced loneliness and frustration. The Chaplain's Office provides professional and pastoral counseling services to students with non-judgmental support to encourage students when facing challenges and difficulties. Our goal is to equip students with tools to deal with adversity to help them regain love, rebuild faith and restore hope through the campus caring programs developed from a Christian perspective. Through caring and spiritual support, we train students in resolving interpersonal tension and dealing with life patterns that have been caused by frustration and a sense of self-defeating. With our companionship and support, students are encouraged to strive for a better relationship with self, others, family and society.
I recalled a testimony of a student, who was once in dismay, but revived through the support and loving care from participating in our fellowship program. On a certain day while I was walking back to my office after a meeting in another building, I felt someone was behind me as I walked through the building entrance, a student came up to me asking, "are you chaplain?" I turned to him and answered "yes". The first thing he said as he began talking to me was, "I felt distressed and confused". He told me that he's a new student just admitted to the University, however, HKBU was not his first choice and he felt reluctant to be a student of the University. Even more to his disappointment, all the advice and suggestions given to him from his friends and family were not comforting to him, but contradictory to each other causing him to be even more confused. He lost his aspiration and courage. He said he was weak and even losing his trust in God. We stood there talking and I encouraged him and invited him to our programs and fellowship group.
Time went by and I haven't heard from the student for about a year or two. A couple of months ago at an exhibition organized by the Chaplain's Office, a young man, whom I did not recognize, approached me and greeted me, saying, "Pastor, I was the one who said to you I was distressed and confused two years ago". He continued, "I have been doing very well at the University and happy with the schoolmates in the fellowship groups". I was caught by surprise but overwhelmed by joy to see the happy countenance of this young man. I felt very grateful to the Lord who is so faithful and gracious to the students.
Praise the Lord, chaplaincy ministry is very important in all of the opportunities where we are able to mingle with young people during their stay at the University, a time that is of most significance for them to learn, grow, and be taught the biblical values and worldview. The Chaplain's Office must carry on our mission to accompany the students, build them up in the Word of God, and together we live and grow in truth.
---
About the Author: Rev. Hung Tse currently serves as Chaplain of Hong Kong Baptist University. Rev. Tse is an alum of HKBU, then he received his Master Degree in Public Administration at Ohio University, and his Master of Divinity from Alliance Theological Seminary in Nyack, New York. In response to his calling to full-time ministry, Rev. Tse moved to the US and served in a Christian organization headquartered in New York City for many years. Rev. Tse returned to Hong Kong in 2018 and joined HKBU to serve as Chaplain of the University in 2019.
About Hong Kong Baptist University: Hong Kong Baptist College was founded by the Baptist Convention of Hong Kong in 1956 as a post-secondary college committed to the provision of a whole person education. In 1983, it became a fully-funded public tertiary institution, and the College gained university status just over a decade later. It was renamed Hong Kong Baptist University (HKBU) in 1994. Over the years, HKBU has remained committed to the pursuit of excellence in education, research and service to the community. As one of Asia's finest institutions of higher learning, HKBU is dedicated to nurturing future generations of civically engaged community members, and it provides them with a broad-based, transdisciplinary and creative education.