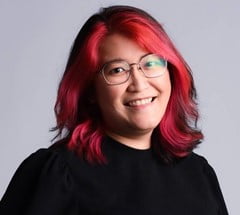 Dr. Khonteeneung Saenghiruna
Full-Time Lecturer
Assumption University
ACUCA FMS Recipient 2021-2022
Exploring South Korea through ACUCA's Faculty Mobility Scheme program is truly one for the books. As someone who specializes in the field of Graphic Design, UX/UI Design, and Design Management, knowing that the program would be at Daejeon, South Korea, which is known as the Silicon Valley of Asia, I had highly anticipated the journey ahead, as I knew I would be able to forge connections with faculty and students at the host institution and immerse myself in the vibrant city.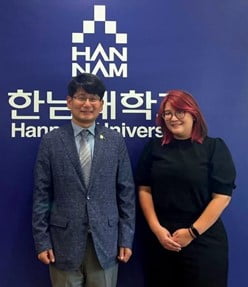 From the moment of my arrival in Daejeon, every experience became a chapter in my exploration of South Korea. I visited the bustling Jungang Market, the largest traditional market in the central region, and the National Science Museum. These experiences gave me insights into the country's technological advancements and its dynamic progress in science, technology, and innovation.
I was invited to give a lecture on "The Matters of Cultural Influences" in an Entrepreneurship class at Hannam University. I shared my insights on the significance of cultural influences in the context of the creative economy and engaged in meaningful discussions with students interested in entrepreneurship. I also visited the Hannam Design Factory, where I learned about the process of being a startup and gained valuable insights into fostering innovation and creativity.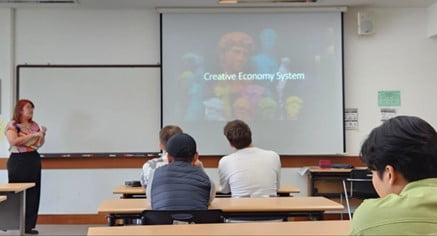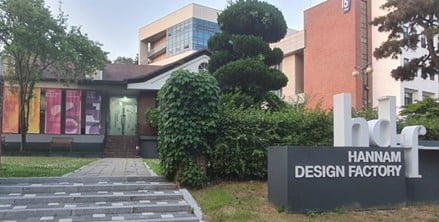 Although my short stay in Daejeon wasn't without its obstacles, particularly noting the language barrier– communicating with the locals and doing tasks like ordering food was especially challenging at first. But I got around it by preparing photos of food which I wanted to try and I also learned basic Korean phrases. I also share the experience of every other person who has been to countries outside of their own, that is, navigating through the streets and familiarizing myself with the transportation system worked. I overcame this challenge with the help of the Kakao Map and Naver Map. These were life hacks that made my time in South Korea even more memorable.
This study program gave me fresh insights, leading to a new idea that starts with the basics. I plan to develop a program centered around cultivating cultural sensitivity and fostering creative thinking from a foundational level. This idea aims to nurture individuals' ability to generate innovative solutions by emphasizing the understanding and appreciation of cultural diversity. Furthermore, I can confidently say that I am now more appreciative of the diversity of Asian cultures. Exploring the unique aspects of living, eating, and belief systems in these cultures fosters understanding, empathy, and respect, to embracing all the differences among peoples and cultures.
Overall, my experience at Daejeon was a memorable one. It provided a remarkable opportunity to explore the city's unique blend of modernity and tradition. Navigating its bustling streets, immersing myself in the local culture, and engaging with faculty and students at the host institution deepened my appreciation for South Korea's rich heritage. The connections established during the exchange fostered cross-cultural understanding and left a lasting impact on my professional and personal growth. My study abroad experience taught me the values of adaptability, cultural diversity, and independence. I learned to navigate unfamiliar environments, appreciate different perspectives, and become more self-reliant.
Of course, none of the things above would have been possible if not for the invaluable support of Dr. Marissa Chantamas, Mr. Glen Chatelier, Prof. Kitai Kim, Prof. Dr. Chul Kim, Prof. Dr. Najin Jun, and Miss Yourim Jeong for their guidance and hospitality during my participation in ACUCA's Faculty Exchange program in Daejeon City, South Korea. Their recommendations, acceptance, engaging conversations, wonderful lunch, thought-provoking exchange class, warm welcome, and exceptional arrangements made my experience truly remarkable and transformative. I am immensely grateful for their contributions, which have impacted my personal and professional growth.