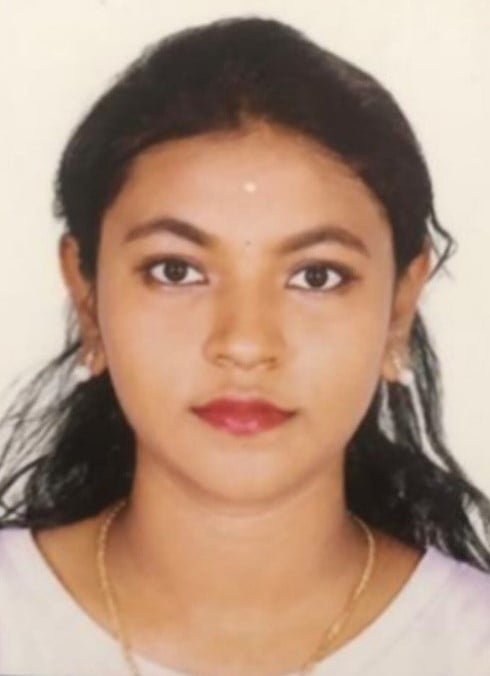 Shibani Ar
Lady Doak College
India
Host Institution: JF Oberlin University, Japan
Months ago, if someone told me that I would be going to Japan as an exchange student, I would have rejected even the mere thought of it. However, now that I am looking back on the events that took place prior to this once-in-a-lifetime opportunity that I am experiencing, I am in awe at how a piece of simple information about the exchange program from my college club can lead me to open such great doors.
In my university of choice JF Oberlin University, I took 3 elective courses and one language course. I chose this university because it's one of the best universities in Japan and it offers various elective courses that I am highly interested in. My elective courses were on Japanese cinematic art, Japanese art history and Experimental activity on Japanese culture and tradition whereas my language course was about learning Basic Japanese. All the courses were really fascinating and enhancing as I was able to learn a lot about Japan and Japanese culture. I was a complete beginner in the Japanese language when I arrived but now, after months of studying and language exposure, I have moved to the intermediate level; and I think I have got a wholesome experience in life.
However, studying abroad was not a walk in the park. It was a little bit difficult for me to adjust in the first few days but, I adjusted to the environment eventually. The Language barrier also proved to be a challenge as most of the people can only speak in their native language so having conversations was difficult. Culture and customs-wise, Japan has a unique culture and customs and I felt odd following it but after a few days, I understood them and followed them respectfully. Feeling homesick was also a major difficulty for me while studying abroad. I really missed my parents and my friends in the initial days, but I made a lot of international friends and they helped me overcome homesickness for this, I am always grateful to them. Other problems that I encountered were managing and spending my money wisely and understanding local laws and regulations as it creates a lot of confusion among foreigners, so I advise people to do some research or ask before taking part in anything. I encountered many problems, and I am proud of myself for being able to overcome each of them and emerge as a better person. 
All of the challenges that I mentioned do not compare to the experiences that I had. I learned a lot of life lessons through my study abroad program like showing the reality of the real world, learning a new culture, improving new language skills, making new friends and personal development.  Because of this, I am really amazed by fellow Asian cultures and being an Indian, I can see a lot of similar customs and traditions in other Asian cultures, particularly in Japanese, Korean, Chinese, Taiwanese, and Vietnamese cultures, all of which I respect greatly. Japan and India have a lot of similar cultural aspects like the prominence of patriarchy in society, women being restricted as homemakers, and similarities in the education system as well. I was amazed to see these similarities and differences. This exposure in Japan also helped me expand my thoughts on homogenous societies and how they can be an asset to boost culture. economic, and technological development. Furthermore, through this, I learned how to be independent and how to accept failures which are key to succeeding in life. Self-realization helped me shape skills which can aid both in our personal and professional lives, allowing us to make lifelong friends as globally socialized people.
But I wouldn't be able to do and experience all these without the support and help of my coordinators in India who helped me grasp the cruciality and importance of this experience, the international office in JFOU helped me a lot to understand basic things in Japan, my ACUCA Family, and my immediate family; I owe all my success to them.
I strongly recommend ACUCA's Student Mobility Scheme Program as this is one of the best avenues that help students get into the best universities in Asia and allow them to develop their personality, thus giving them an experience of a lifetime,
I will always cherish my younger self for reaching this lifelong dream of ours. I am my own example of how women are braver than most believe, stronger than most think, and smarter than most assume; I celebrate me and I celebrate being a woman.