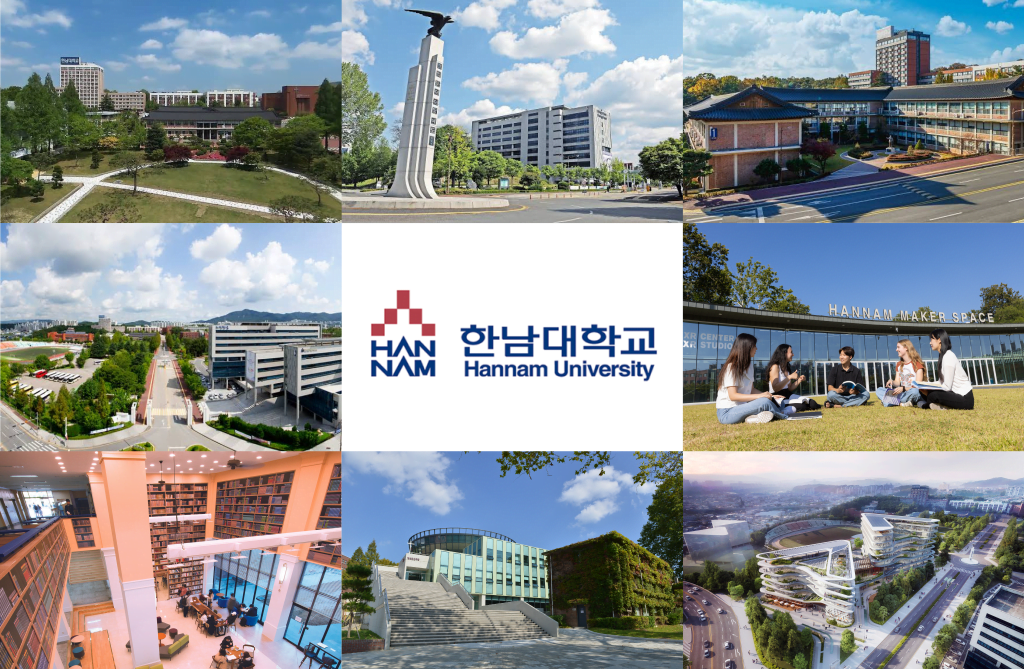 HNU at a Glance
Hannam University is a private Christian university in Daejeon, South Korea. It was founded in 1956 and has a strong Christian identity. Hannam is known for its ethical and talented graduates, and its commitment to academic excellence.
Over the past 60 years, Hannam has grown into a leading university in Korea and Asia. It has five graduate schools, eight colleges, and 54 departments, as well as eight auxiliary organizations, 10 research institutes, and 269 overseas sister institutions. Hannam offers a wide range of undergraduate and graduate programs, and is committed to teaching, research, and service to the community. Hannam's beautiful green campus has two campuses, Ojeong-dong and Daedeok Innopolis, with state-of-the-art facilities for academic and extracurricular activities. Hannam is also proud of its Christian heritage and reputation as a leading Christian university in Asia.
HNU's Educational Goal
The primary goal of Hannam University is to educate competent leaders who will serve their nation and their church based on Christian principles. Students are required to follow a very strict curriculum in order to gain new knowledge and skills so that they will make faithful leaders equipped with intellect and virtue in compliance with the guidelines of the Ministry of Education. Hannam aims to contribute to the church and the nation by producing well-rounded intellectuals with high moral values. The University offers a wide range of opportunities to acquire insight and knowledge through the Christian spirit of truth, freedom and service.
A Brief History
Founded in 1956 as Daejeon Christian Academy, it initially operated with three departments and was headed by Dr. William Linton, its first president. The Academy underwent several name changes: in 1959 as Daejeon College; Soongjun College in 1971; and Hannam College in 1982.
In 1985, the Ministry of Education granted Hannam College university status. Over the decades, HNU has established a multitude of academic units, both undergraduate and graduate.
Today, Hannam University stands as one of Korea's top universities, proud of its foundations in the Christian faith.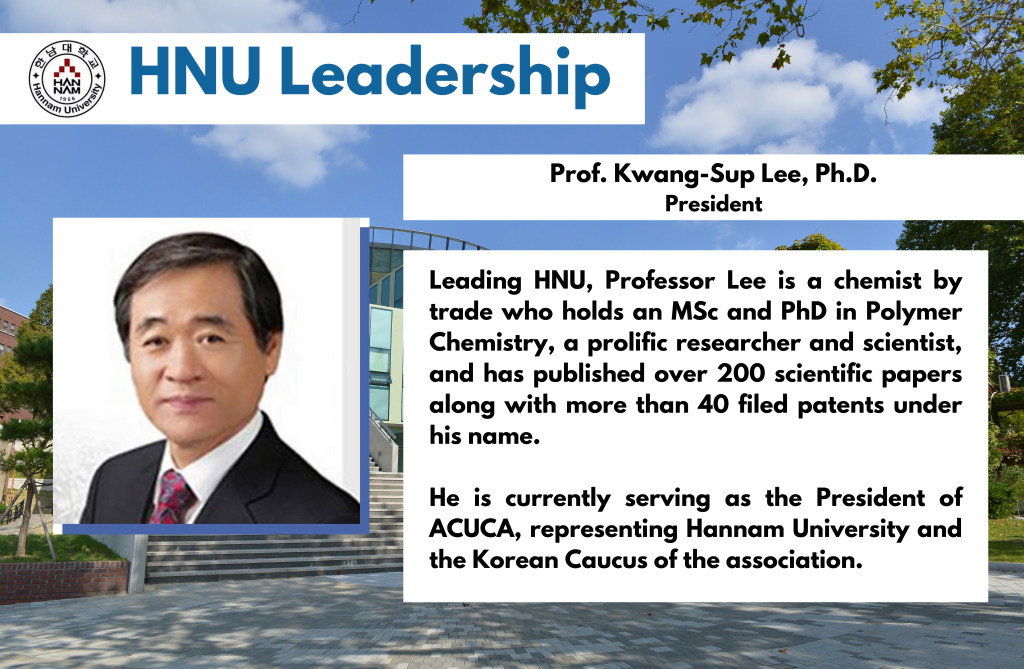 A Brief History
HNU is a highly ranked private university in South Korea, consistently ranking among the top 10 private universities in the country. It is also one of the most selective universities, with an acceptance rate of around 20%.
Hannam offers a wide range of programs at the undergraduate and graduate levels covering a wide range of disciplines including arts, humanities, science, business, and engineering. At the same time, HNU is a research-intensive university with a strong focus on innovation, with a faculty that is actively engaged in research projects.
HNU has a strong international reputation and attracts students from all over the world. It has partnerships with over 269 institutions in over 48 countries, and it offers a variety of exchange programs and international internships and is a proud Christian university with a uniquely Christian
atmosphere. It places emphasis on intergrity and service.
Hannam has a beautiful campus located in the city of Daejeon. The campus is home to state-of-the-art facilities, including a library, a student center, and a sports complex and hosts a vibrant student life with over 100 student clubs and organizations. Students can participate in a variety of activities, including sports, arts, and cultures.