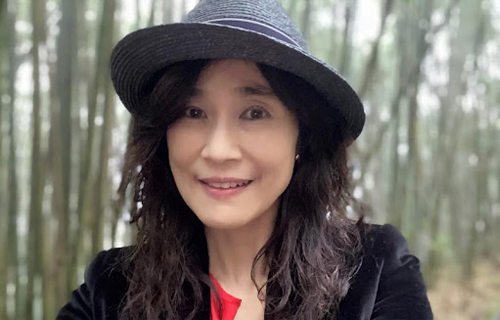 Dr. Min-Hsun Liao
Chief International Officer
Tunghai University
Taiwan
October 21, 2022
Tunghai University was founded in 1955 by Methodist missionaries and has carried the Christian character and spirit ever since. With Truth, Faith, and Deeds as its motto, the university sets out its mission to become a holistic education university that cultivates innovative talents and work ethics. Soon after the completion of Luce Chapel in 1963, Tunghai University Christian Church and the Chaplain's Office were established to foster genuine fellowship among the faculty and staff members and to extend God's kingdom by sharing the love of Christ with the community and beyond.
The church and the Chaplain's office have established more than ten fellowship groups for the faculty members and students in the Tunghai community. The fellowship groups provide support and friendship for students to settle in their campus life and learn about Christ's love and faithfulness. For instance, the Luce Student Choir Group (路思義合唱家) was formed to integrate the spirit of a traditional church choir with the close fellowship among students. The office also holds events, collaborating with the Office of Student Affairs, to support Tunghai students and help them thrive in their campus life. One of the most important collaborations is setting up Studio Thrive for the student. Studio Thrive is composed of various courses that teach students self-help skills, positive attitudes, and healthy relationships. Besides weekday activities, Sunday services are also open to the Tunghai community.
The university and church will work hand-in-hand to address the most challenging modern campus issues, such as mental health issues, internet addiction, and student alienation, to name a few. The university and church aim to transform the students during their study at Tunghai and make them global citizens who exemplify the love of Christ and make positive differences in our society. It is expected to see Tunghai students impact the world profoundly via Truth, Faith, and Deeds.
---
About the Author: Dr. Min-Hsun Liao has taught in the Department of Foreign Languages and Literature at Tunghai for 20 years. She is currently a chief intentional officer committed to promoting international mobility and cross-cultural exchanges. Her research interests include incorporating virtual exchange for teacher training and language development, using virtual reality to cultivate learner agency, and exploring the role of language in international students' adaptation. As a licensed Zumba instructor, she also enjoys choreographing movements incorporating Christian songs. Her favorite Bible verse is Proverbs 3:5-6: Trust in the Lord with all your heart and lean not on your own understanding; in all your ways submit to him, and he will make your paths straight.
About Tunghai University: Founded in 1955, Tunghai University in Taiwan is a comprehensive higher education institution well-known for its excellence in liberal arts education and for its beautiful campus. Its constant pursuit of excellence in teaching has been guided with its mission and goals – to become an innovative university that cultivates innovative talents and elites, an internationalized university, and a holistic educational institution.