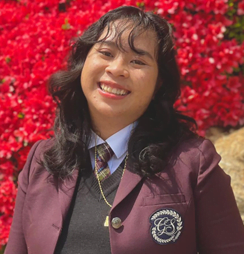 Merl Andrea G. Daarol
Siliman University
Philippines

Host Institution: Hannam University, South Korea
Spring Semester 2023
Since Lee Min Ho and the rest of the Boys Over Flowers cast took the Philippines television by storm in 2009, my admiration for Korean dramas and culture has grown steadily. Naturally, the desire to become the lead to my very own drama and experience Korea first hand was concretized in me. I went to Korea with all these myriad expectations and assumptions, but little did I know how different this country would be outside the screen.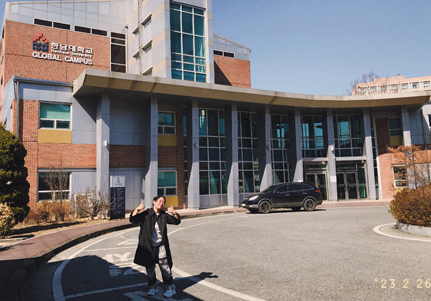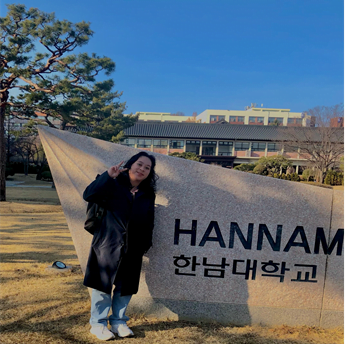 I arrived on a chilly morning on the 26th of February 2023 when the remnant coldness of the recent winter still lingered in the air. Despite this, I was burning up with excitement and joy as I began my 115-day journey in the land of the morning calm. Everywhere I looked, I saw establishments, posters, food, and items that excited me; everything was fascinating and unique.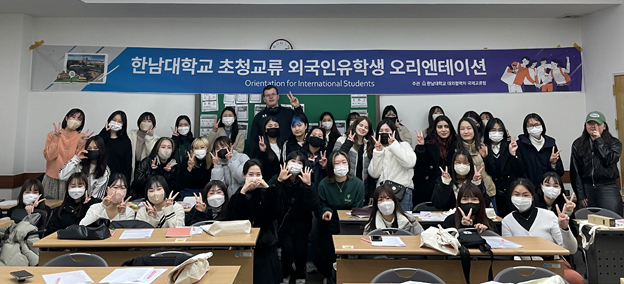 This enthrallment allowed me to muster the courage to explore Korea alone and see what it has to offer. It allowed me to not fear but instead, look forward to learning the Korean Language wherein I was enrolled for the semester. It allowed me to learn how to communicate without even talking; trust in the goodness of strangers; travel to places; try new food; ask questions; to be curious. It allowed me to make friends, try new experiences, and leave my comfort bubble; know sides of myself that I was unaware of before. It allowed me to grow.
However, the longer I stayed here, the more I realized that Korea is not the picture-perfect country I made myself believe in. I realized that as much as I admired Korea, I was blinded by fascination which made me fail to see the bad, the ugly, and the undesirable parts of this country; I failed to see the struggles that the average Korean had to deal with every single day while I was busy frolicking and hovering over the foreigner privilege cloud.
Korea, just like any other country there is, has its flaws. It has problems and is facing challenges that affect the lives of its people. Korea is more than just the picturesque drama filming locations, more than just the delectable food, more than just the Korean Hallyu, more than the pretty K-pop faces, more than the praised cosmetics, more than the fashion, and more than the hype. Korea is a country with a rich and deep history that underwent dynamic changes throughout the course of time and has now emerged as a developed country that continues to be better for its people, despite its imperfections.
Nevertheless, this imperfect country has led me to experience a little bit of everything it had to offer, the good, the bad, and everything in between and I am nothing short of grateful.
I am thankful to the International Office of Hannam University for providing us with programs, activities, and trips that were proven important during our stay. I am grateful to my Korean buddy, Kim Jimin, who not only stuck with me through thick and thin but also went above and beyond to ensure my comfort and well-being. I am grateful to my professors for their patience and unwavering dedication to help me learn not just the language, but the way of life in Korea. To Professor Un-Young Shin who sat with me during breaks when I was lagging behind in the Korean language lessons, I appreciate you a lot. I am thankful to Professor Kitai Kim who made learning about Korean culture and history like a walk in the park. To Dr. Namson Kim who established the exchange program between Silliman and Hannam University, I couldn't be more thankful. I am also grateful for your hospitality, warm accommodation, and inspiring stories that made my stay even more exciting and unpredictable. I am grateful to the friends and relationships that I made which made my time in Korea worthwhile. Ate Souljah Faller, you're the best! I am grateful to Dr. Wilma Tejero for encouraging me to apply to the SMS Program and for vouching for my application. To the ACUCA coordinator in Silliman, Ms. Glynnis Casiño for helping me address my concerns and reassuring me about my worries. I am grateful to ACUCA, Silliman University, and SUCN for giving me this once-in-a-lifetime opportunity and supporting my endeavors. But most importantly, I am grateful to the Lord as everything that I am and everything that I will ever be is because of Him.
I arrived in Korea with innumerable expectations and assumptions, but I am leaving it having unlearned, re-learned, and learned concepts of what it means to truly live here. I have now seen Korea inside and outside the screen. This time and for the years in the near foreseeable future, I will be looking at Korea through the lens of my memory, etched with love, laughter, despair, and grief. My time in South Korea was short and fleeting but it was fascinating, exhilarating, enlightening, and beautiful; it was enough.
Below are the links for the photos and exchange student guide: